After rolling the canoe, it was time to build some wooden supports for leveling the fuselage and placing it at a comfortable working height.
I followed the idea's from the Orndorf fuselage construction DVD's and made some legs that insert into the F704 as a kind of wing spar.
2 x an 18mm board fitted perfectly inside the F704's, then bolted some legs on it and connected both legs with a single support beam underneath.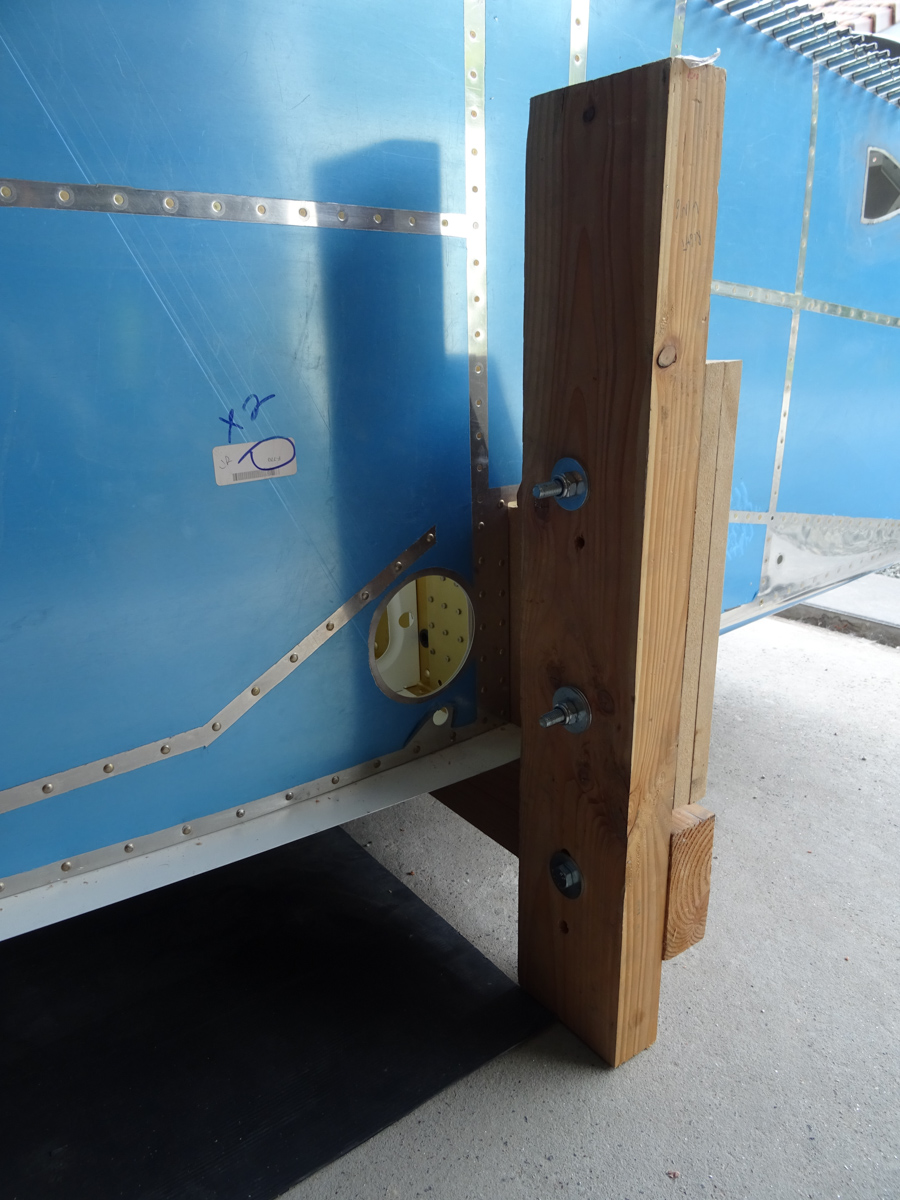 The light brown part are the 2 x 18mm boards.
 Here's an inside view how the board acts like a wingspar.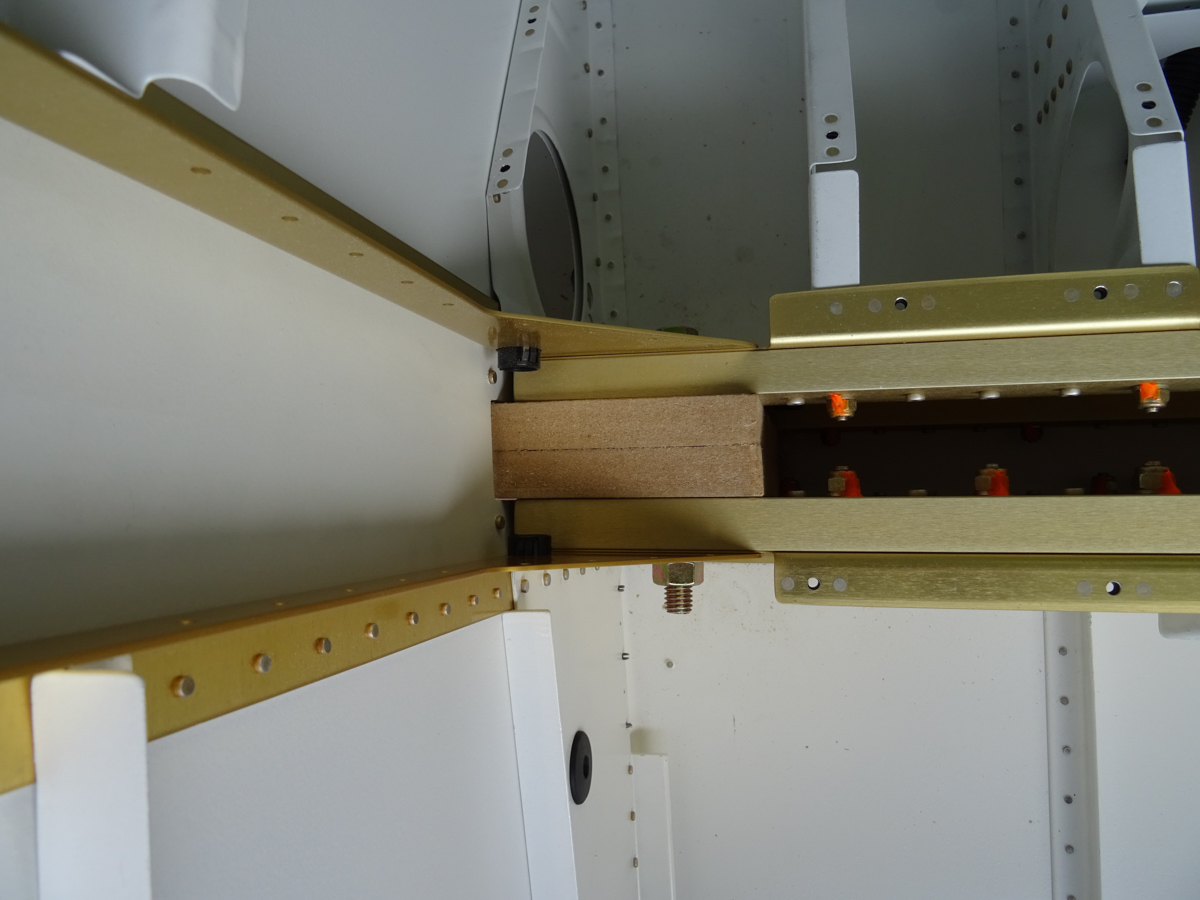 In the back, I made this stand and attached some steel angles to stabalize it.
I just need to anchor the tail to the ground with some straps so that the fuselage can't tip over when I'm working inside it in the front.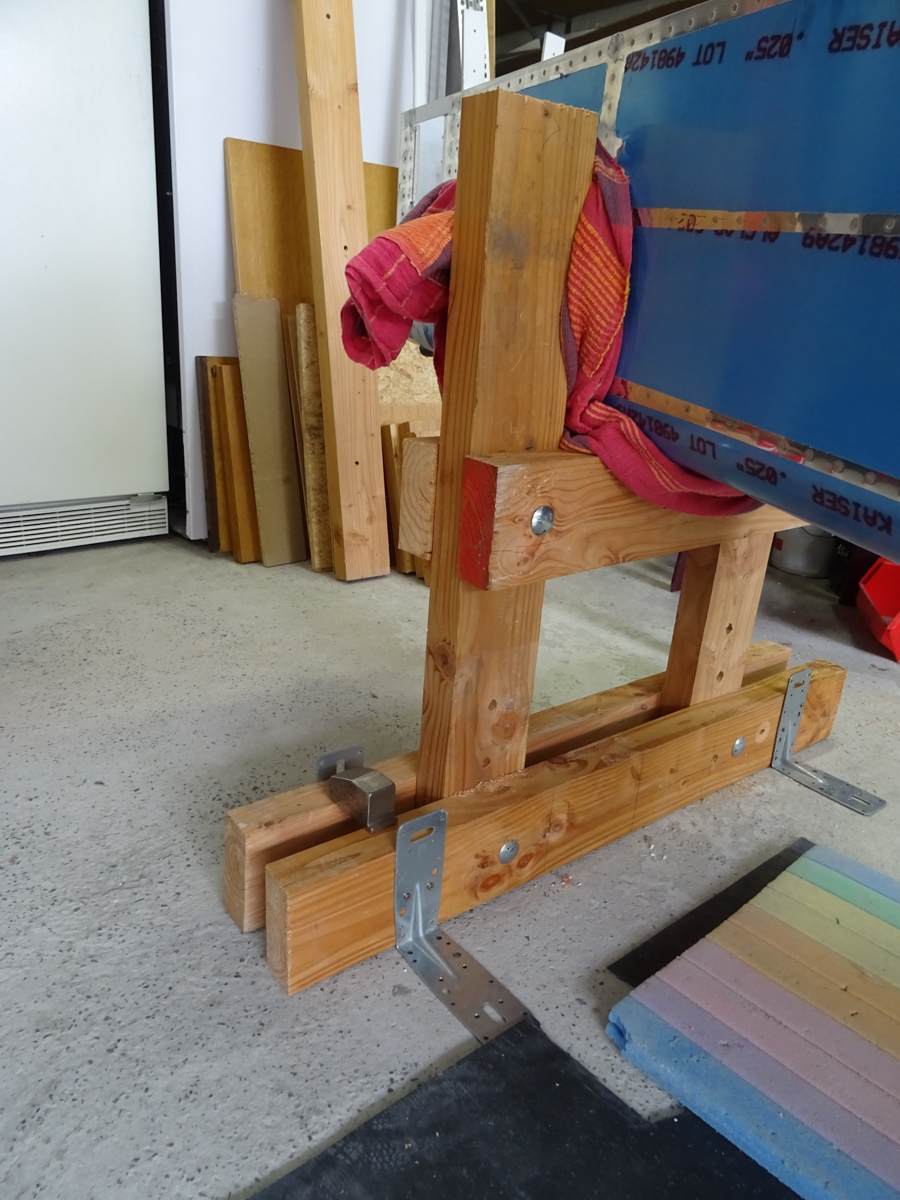 Simple but very stable. I'm not intending on moving the fuselage around so I didn't go through the hassle of building a rolling cart.
It would also make it more difficulat to level the whole thing. As the next step is drilling the aft deck, I prefer to have it in a stable location.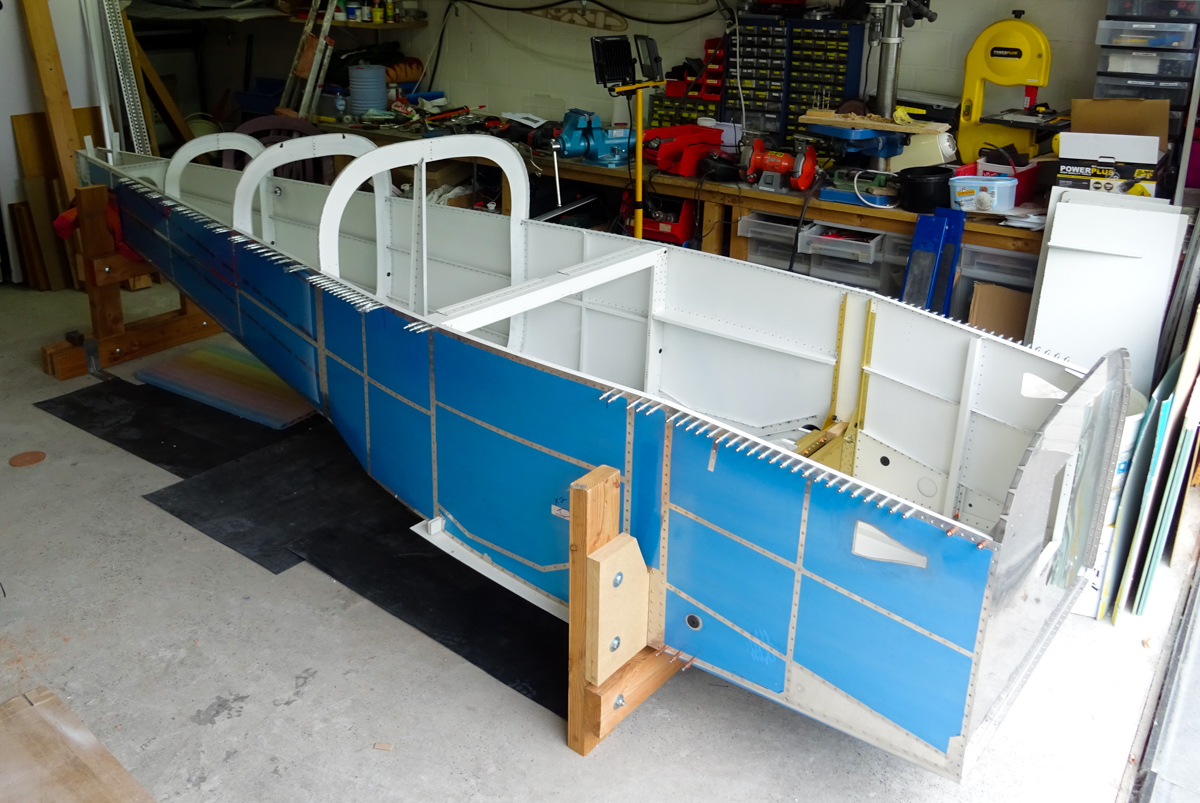 I had some time left and also routed the conduit in the floor.